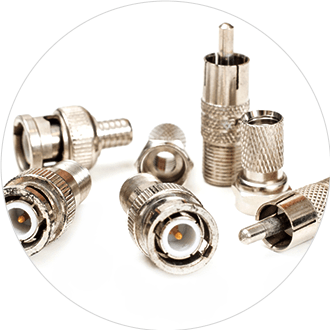 Rhoduna-Alloy 1 is the world's first galvanic rhodium alloy, and the first pure white electrolytic rhodium alloy. Formulated from rhodium and ruthenium, its whiteness and performance is equal to the highest quality rhodium coatings, with the significant added benefit of greater smoothness, and durability.
Rhoduna-Alloy 1 deposits directly on nickel, palladium, silver and gold; it exhibits good throwing power for complex geometries. Deposit thickness can be modified without altering its color; deposits are crack-free up to 1 μm.
Rhoduna-Alloy 1 is a proven alternative to pure rhodium coatings, at a significantly lower cost. It is ideally suited to fine jewelry and other personal accessories, high-end home and aircraft interiors, and electronic connectors.
Rhoduna Diamond Bright deposits ultra-bright white coatings with unmatched brightness and brilliance. Deposit thicknesses of up to 5 μm can be achieved with no cracking; suitable for both rack and barrel plating.
Also see Uyemura's black ruthenium, Ruthuna 479 Black!