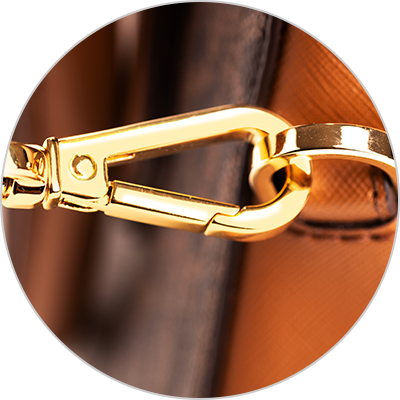 Miralloy® 2851 is industry's best and most cost-effective alternative to silver, palladium and nickel for a broad range of applications. Miralloy 2851 plates at a process speed that gives users instant advantages in terms of cycle time and cost.
Miralloy is an advanced alloy that deposits up to 15 μm with exceptional uniformity. Its average composition is 51% copper, 33% tin and 17% zinc. It can be combined with precious metals. Deposits are mirror-like and exceptionally resistant to abrasion and corrosion. It has excellent solderability, and high hardness value. This versatile finish is also tarnish-free, RoHS compliance, non-magnetic, non-allergenic and RF-friendly. It is solderable, and weldable. Slightly leveling deposits can be achieved at all current densities.
Miralloy has earned widespread acceptance for use on HF connectors, contact elements and solder pins. Miralloy 2851 is plated using standard rack equipment. Because it is nickel-free, this high-performing silver substitute is also an exceptional finish for jewelry and other decorative applications. Miralloy also adds value to apparel / fashion accessories, health care, food service, consumer product industries, and more!
Miralloy 4840 (cyanide-free) is the ultimate barrier for gold over-plate. It deposits up to 8 μm with exceptional uniformity, and has the same tarnish-free and abrasion/corrosion resistant characteristics as original Miralloy. Cyanide-free Miralloy produces semi-gloss to gloss coatings, depending on layer thickness, in barrel plating equipment.
Miralloy 2841 HS was engineered for R2R equipment. Copper-tin-zinc alloy deposits up to 2 μm at .9 μm/minute. 2841 is low foaming, and maintains the brilliance of base materials. Deposits are diamagnetic, with abrasion resistance and hardness equal to electroplated nickel. Reel to reel plating electrolytes are a UIC specialty.
Miralloy 2844 alkaline-cyanide electrolyte for the deposition of white-colored copper-tin-zinc alloy up to 5 μm in thickness. Coatings were developed for the decorative and jewelry industries as an answer to nickel sensitivities. Suitable for both rack and barrel plating equipment.
Miralloy 4860 strong acidic electrolyte for the deposition of white-colored copper-tin-zinc alloy in barrel plating equipment.
Dialloy tin/zinc alloy process that can produce 80/20 or 70/30 alloys. Provides good distribution, weldability and solderability and excellent corrosion protection for iron and iron alloys. Ideal for clamps, bolts, lock washers and other fastener products.
A full line of Zinc processes (i.e., cyanide, alkaline no-cyanide, and chloride systems); and various colored Chromate and Trivalent Conversion Coatings are also available.
For more details, or to arrange test processing, email us or contact your Uyemura representative. Miralloy 2851 and Miralloy 2841 were developed by Umicore Galvanotechnik and are available in North America exclusively from Uyemura.