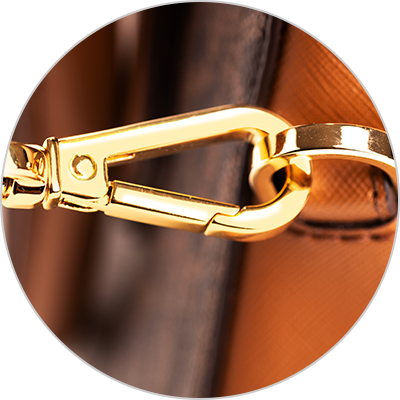 Miralloy® is industry's best and most cost-effective alternative to silver, palladium and nickel for a broad range of applications, including high frequency applications: connectors for HF devices provided with Miralloy coatings reach very low intermodulation values in the mobile radio frequency range.
Miralloy is an advanced alloy that deposits up to 15 μm with exceptional uniformity. Its average composition is 51% copper, 33% tin and 17% zinc. Deposits are mirror-like and exceptionally resistant to abrasion and corrosion. It can be combined with precious metals.
This versatile finish is also tarnish-free, RoHS compliance, diamagnetic, non-allergenic and RF-friendly. It is solderable, and weldable. Slightly leveling deposits can be achieved at all current densities.
Miralloy has earned widespread acceptance for use on HF connectors, contact elements and solder pins. Because it is nickel-free, this high-performing silver substitute is also an exceptional finish for jewelry and other decorative applications. Miralloy also adds value to apparel and fashion accessories, health care and food service equipment, consumer products, and more.
There are several Miralloy products, each with an additive/brightener package tailored to specific applications and equipment.
Miralloy 2844 has a 53-32-15 formula of copper, tin and zinc; it was developed for the decorative and jewelry industries as an answer to nickel sensitivities. Deposits develop a hardness of 550 HV; maximum coating thickness is 5 μm. High gloss can be achieved on matte surfaces by precoating articles with bright copper. Subsequent coating with gold, rhodium or other PMs is possible. Miralloy 2844 develops a hardness of 600 HV. It is suitable for both rack and barrel plating.
Miralloy 2850 has a 50-40-10 formula of copper, tin and zinc. Additives are heavy metal-free. Bright white deposits develop a hardness of 600 HV; maximum coating thickness is 10 μm. Miralloy 2850 plates at a speed that produces significant advantages in cycle time and cost. Slightly leveling deposits can be achieved at all current densities. The process is compatible with rack and barrel equipment.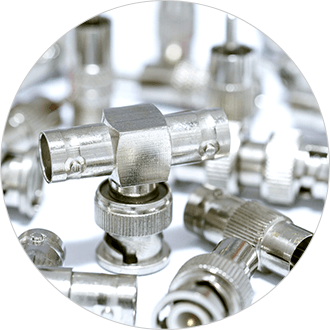 Miralloy 4840 is the ultimate barrier for gold over-plate. It deposits up to 8 μm with exceptional uniformity, producing semi-gloss to gloss coatings, depending on layer thickness. Miralloy 4840 was engineered for use with barrel plating equipment.
Miralloy 2841 HS deposits up to 2 μm at .9 μm/minute and maintains the brilliance of base materials. Deposits are diamagnetic, with abrasion resistance and hardness equal to electroplated nickel. Miralloy 2841 HS was engineered for R2R equipment. Reel to reel plating electrolytes are a UIC specialty.
Miralloy 4860 has an average alloy composition of 63% copper and 37% tin, and is cyanide-free. Subsequent coating with gold, rhodium or other PMs is possible; to prevent diffusion, the minimum gold thickness over Miralloy 4860 is 0.2μm or higher. Miralloy 4860 is applied using barrel plating equipment.
Also available from Uyemura:
Dialloy has a composition of 80% tin, 20% zinc. By varying operating parameters, alloys ranging from 50/50% tin-zinc to 90/10% tin-zinc can be deposited. It is particularly effective for protecting iron and iron alloys from corrosion. Dialloy 822 deposits provide good distribution, and can be lacquered, chromated or passivated using chromium-free processes. Dialloy 822 is a ductile, low-porosity coating with excellent sliding properties; it is solderable and weldable. Common applications include clamps, bolts, lock washers and other fastener products.
For more details, or to arrange test processing, email us or contact your Uyemura representative. Miralloy 2851 and Miralloy 2841 were developed by Umicore Galvanotechnik and are available in North America exclusively from Uyemura.