Nimuden® NPR-4 is an acid electroless nickel plating bath formulated for electronic and PCB applications involving fine line circuitry. The bath formulation allows the deposition of electroless nickel without bridging. This process operates at lower temperatures, which enhances resist tolerance. The bath is very stable, easy to use and is optimized for automatic solution control using the Uyemura STARLINE-Ni controller.
Nimuden NPR-8 is a mildly acidic electroless nickel-phosphorus process for electroless nickel / gold plating to selective PCBs with dry film masking. The catalyst, electroless nickel, and immersion gold components have all been optimized for highest productivity and bath life. The NPR-8 bath is highly stable in continuous use; the phosphorous content in the deposited film remains constant regardless of metal turn-overs.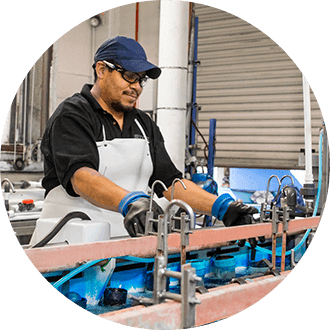 NPR-8 is chemical corrosion-resistant, especially against OSP treatment chemicals, including pretreatment, and is ideal with lead-free solders. It is used with TAM 55 gold to produce the highest quality ENIG, with the highest yields.
BEL-801 Boron electroless nickel for metallized ceramic substrates operates at a neutral pH.
Features include:
Excellent solderability
Nickel purity over 99%
High as-plated hardness of approximately 800 Hv
High conductivity electroless nickel deposit
Fast initiation onto catalyzed surfaces, thus eliminating skip plating
Long bath life up to 5 metal turn overs
Accemulta MFD-5 palladium catalyst activator was engineered for the electroless nickel plating of fine pattern PCBs. While traditional activators often suffer bridging when fine patterns are plated, MFD-5 deposits more palladium on the copper, reducing the risk of skip plating and eliminating the potential for bridging between pads. Stable, chloride-free bath operates between 77-95°F; immersion time is 1-3 minutes.
Accemulta MPD-32 is a neutral pH palladium activator utilized for catalyzing silver paste on LTCC (Low Temperature Co-Fired Ceramic) substrates.
Accemulta MPD-SV palladium inhibitor prevents background plating of electroless nickel from palladium catalyst residues.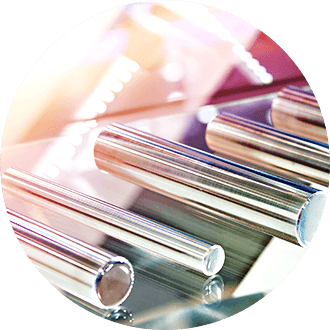 Nickel 808 S produces an ultra-bright, extremely ductile nickel deposit with excellent leveling characteristics. Nickel 808S is suitable for rack and barrel plating, as well as for printed circuit applications, where nickel is used as an intermediate layer prior to precious metal deposition. This brightener can be used with the sulfate and sulfamate baths below.
MPS Sulfamate Nickel (HS) brightener system for electronic applications with deposition rate of 150 micro IPM
MPS Sulfamate Nickel (rack) brightener / wetting agent system for electronic applications with deposition rate of 25 micro IPM
MPS-A Sulfate Nickel (HS) brightener system suited for electronic applications with deposition rate of 130 micro IPM
MPS-A Sulfate Nickel (rack) brightener system suited for electronic applications with deposition rate of 25 micro IPM
Uyelight G1 Sulfamate Nickel (rack) brightener system for electronic applications with deposition rate of 25 micro IPM
Uyelight G1 Sulfate Nickel (rack) brightener system for electronic applications with deposition rate of 150 micro IPM