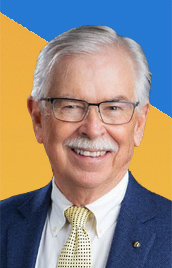 Uyemura Expands Senior Leadership Team
Uyemura, a world leader in specialty surface technologies, has announced a landmark expansion of its senior leadership team.
Tony Revier, founder and President of Uyemura USA, has entered a three-year agreement to focus exclusively on primary accounts, and on international relations.
Mark Eonta, Uyemura's former Vice President of Sales, assumes the responsibilities of company president and CEO.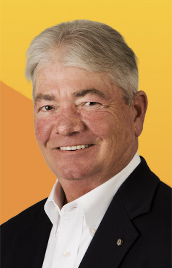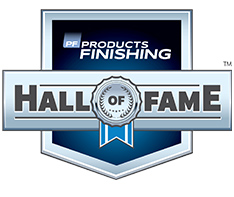 Tony Revier Honored as 2022 Finishing Hall of Fame Inductee
Products Finishing's annual program recognizes members of the surface finishing community who have gone above and beyond to further the industry
Tony Revier has served for 33 years as president and CEO of Uyemura. He is a past Metal Finishers Suppliers Association (MFSA) president and has served on the National Association of Metal Finishers (NAMF) and MFSA boards.
He was an integral part of the team that negotiated the creation of the National Association for Surface Finishing (NASF), is a past president of the NASF and served on the NASF Board. He continues to chair the NASF Awards Committee, and is a contributing member of the NASF Government Relations Committee. Revier most recently presided over a landmark expansion of Uyemura's Senior Leadership Team.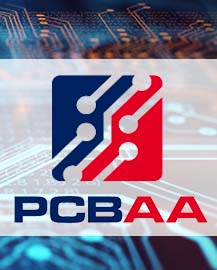 Uyemura USA has Joined the Printed Circuit Board Association of America
PCBAA is a consortium of U.S.-based companies that support domestic...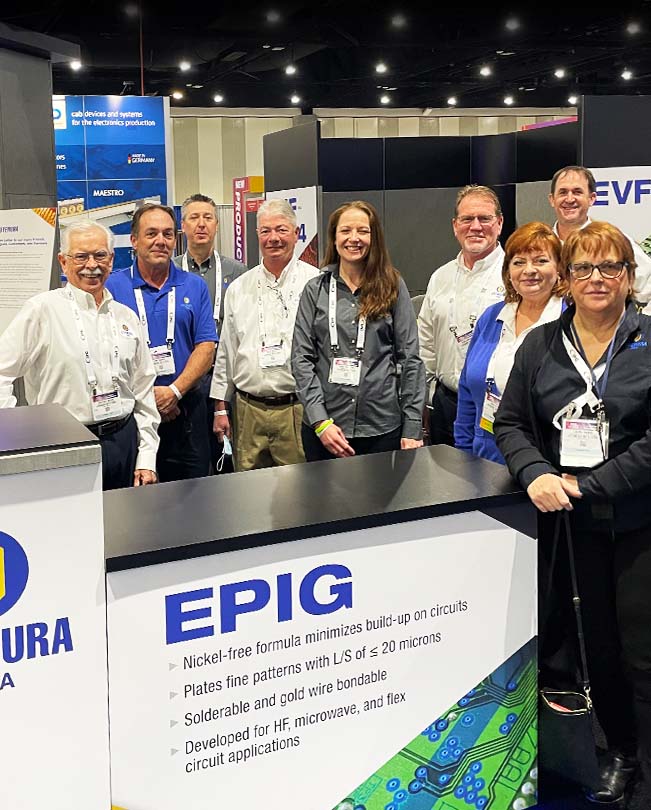 Uyemura Exhibits at APEX 2022
Uyemura executives, sales, technical and administrative staff from around the US came together at IPC APEX in San Diego last month. APEX is the premier event for the electronics manufacturing industry, attracting visitors from across the globe.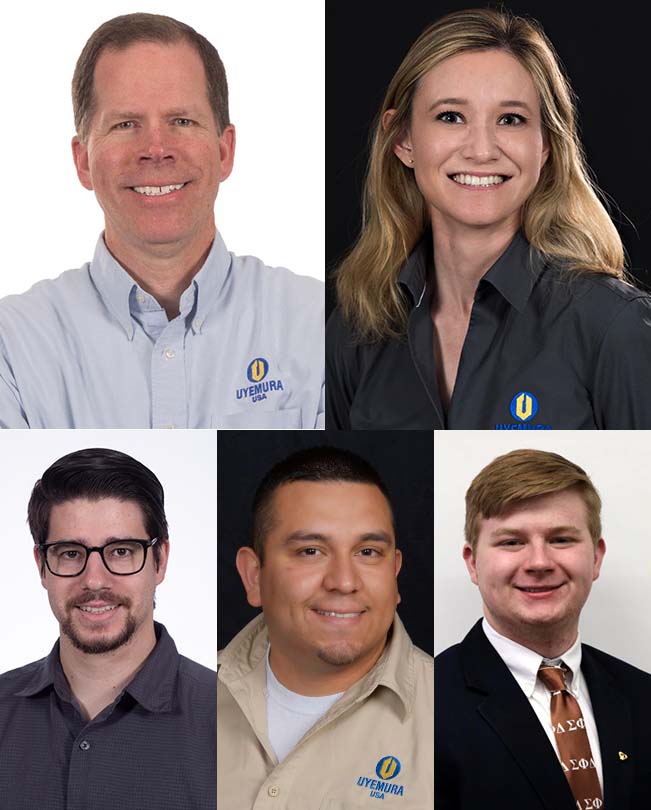 Uyemura Announces Six
Sigma Graduates
Five Uyemura associates recently completed Six Sigma Black Belt training. Lean Six Sigma Black Belts have been...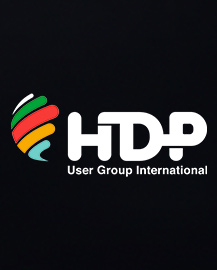 Uyemura Joins HDP User Group
Uyemura has joined High Density Packaging User Group ("HDP"). "As our focus expands from our traditional stronghold in PCB processes...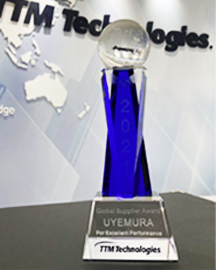 Uyemura is Honored to Have Received TTM Technologies' 2021 Global Supplier Performance Award for chemicals.
The award recognizes Uyemura's..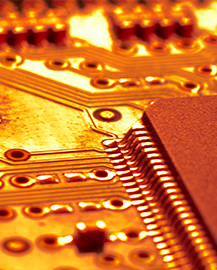 New Mixed Reaction Autocatalytic Gold Meets OEM Demand for Thicker Gold
A new Uyemura technology, TWX-40, allows gold deposits of up to 8μin...